Tab Stream
Getting started streaming.
Getting started
To begin using the Tab Stream Chrome extension, make sure you have a key install and setup in options. More details in how to do that can be found on the Stream Setup page.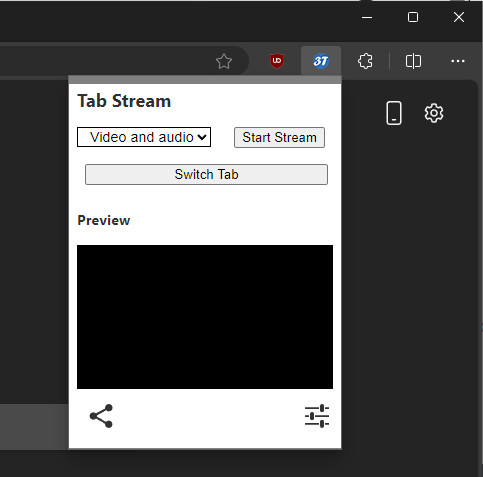 Start Streaming
Click the Start Stream button (left-most button) and the extension will begin capturing the active tab of your browser and start sending files to the service.

Switch Tabs
Clicking the Switch Tabs button will assign a new tab to be captured. This will un-mute the previously capture tab, so be prepared!
Share Stream
The Share Stream button will give you a list of links you can share for people to watch your stream.
Options
In the options window, you can change your Stream Key, toggle "Show Key" to see the actual text of the current key and toggle the captured tab's mute.